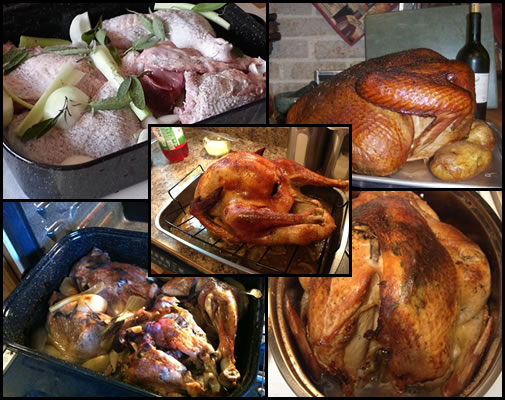 If you're looking to have a delicious Thanksgiving turkey on your table in a couple of months, you need to plan on reserving your bird from our farm today! We have limited quantities and rarely have any left for purchase after our pre-orders are taken care of for all of our customers. You can also plan in advance and get two turkeys now, one for Thanksgiving and one for Christmas!
If you'd like to have one of these sitting our your table this holiday season, you've got to take action now and reserve your order. It's easy and simple and can be done right online!
You don't just have to take our word for it, here are some comments from previous customers:
"Bought a turkey from them. Fantastic! Best turkey we've ever had."Ron W. – Indianapolis
***
"Loved the turkey . Awesome, well worth the money!"
Jim R. – Seymour
***
"My wife and I had Thanksgiving at our house yesterday and the Turkey received rave reviews.  I picked out a bird that weighed about 19 pounds on Friday.  My preparation was all the same as prior years (overnight brine, chill the turkey breasts prior to cooking with a bag of ice, stuff a paste under the skin), but everyone agreed it was the best Turkey they ever had.  Most of the credit has to go to the people who raised it!   It was wonderful.  Thank you!"
David F. – Indianapolis
***
"David and I agree that your turkey is the best we have ever eaten.  I said that once about your competitor whose name we will not speak.  But yours is better.  Please keep up the excellent work!  Thank you.  See you soon."
Lynne G. and David D. – Indianapolis
Here are some other turkey topics that may get your mouth watering!