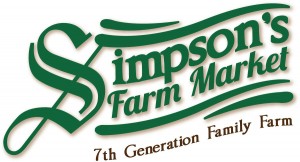 Annual Chicken Sale!
Monday, August 10th from 3:00-7:00 p.m.
All of our "authentic" fresh poultry will be 10% off of our regular prices for this one day only event. And don't forget, all of our poultry is raised on our 100% chemical free pastures and fed locally raised GMO FREE GRAIN! We are one of only a handful of local farms using GMO free grains to feed our poultry. Remember that local poultry is only produced during the warm season months and we often run out of product by February, so use this opportunity to stock up and save! We will also have all of our forest raised pork available for retail as well, also fed GMO free grains. And our 100% grassfed beef is also currently available.
Authentic Pastured Poultry
Regular Price         Sale Price
Whole Roaster (4-5lb)           $4.75/lb               $4.28/lb
Breast (2 per package)           $9.49/lb               $8.54/lb
Leg Quarters (3 per pkg)        $5.75/lb              $5.18/lb
Wings (10 per package)         $4.99/lb               $4.49/lb
Chicken Frames (2/pkg)        $2.99/lb               $2.69/lb
Livers, Hearts or Gizzards     $3.99/lb               $3.59lb
Our farm is located just east of Martinsville off of SR44 at:
1725 Wampler Road
Martinsville, IN 46151
765.349.4857
For complete directions to our farm, please visit our website at: